Management Team
The Washington, D.C. office's Management Team is comprised of the director of operations, finance, training, selection, and marketing. This team provides 360 degree support to both Leo Tucker as well as the agency's Managing Directors of the district offices.
The Management Team works closely together on a daily basis to ensure that each representative that embarks on a career with us receives the attention and development that he or she needs.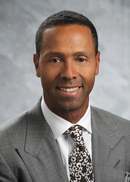 Leo C Tucker
Managing Partner
leo.tucker@nm.com
Office 202-403-2582
In April 2003, Leo Tucker assumed Managing Partner responsibilities for Northwestern Mutual's Washington, D.C. office and is responsible for sales and service operations in the District of Columbia, Western Maryland and Northern Virginia, with offices located in McLean, Fairfax, Reston, Rockville, and the District of Columbia.
As one of Northwestern Mutual's exciting young leaders, he brings proven management experience, personal energy and a deep commitment to service to this position. The Washington, D.C. office has over 85 full-time Financial Representatives specializing in financial planning, investments, and business and estate analysis.
Professional Accomplishments
Leo joined Northwestern Mutual as a Financial Representative with the South Florida office in 1991. He quickly distinguished himself as a very successful member of the office 's sales force. In his personal practice, he earned numerous honors on both the company and industry levels, including qualifying for the prestigious Million Dollar Round Table (1997-2000). He also worked to earn the professional designations of Chartered Life Underwriter (CLU) and Chartered Leadership Fellow (CLF).
In 1995, Leo entered management as a Field Director and he built a strong sales unit. Due to his outstanding performance, he was promoted to the position of Assistant Managing Partner for the South Florida office. In this role, he was responsible for recruiting, training and new representative development, as well as the day to day running of the office. His increasing responsibilities led to his 1998 appointment as Managing Director in Naples, Florida. There, Leo developed one of the company's top producing district network offices.
In 2001, Leo was selected to join the Northwestern Mutual Home Office as an Assistant Director of Agency Development, a position designed to prepare talented candidates for Managing Partner assignments. Leo worked as a liaison between the home office and other Managing Partners around the country to assist them in the development of their Network Offices.
Leo's Home Office experience and his success in sales, recruiting and agency management makes him an ideal choice to lead the Washington, D.C. Network Office.
Leo has served on the board on many organizations including The Wolf Trap Foundation, The Tiger Woods Foundation, and The American College.   Leo's fund-raising efforts on behalf of The Leukemia and Lymphoma Society led him to receive the 2013 Man of the Year honor for the LLS National Capital Chapter. 
Personal Accomplishments
Leo and his wife, Marilyn, reside in McLean, Virginia have two adult children named Colby and Sloane. In his off-hours, he is an active volunteer in the community and enjoys playing golf and collecting wine.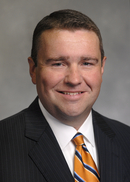 Managing Director
Office 703-539-6800
Scott Marschall is currently a Financial Representative and Managing Director for Northwestern Mutual's Fairfax office. Within his role, he is responsible for the vertical and horizontal growth of the organization. While continuing to build his own personal practice, Scott spends a good portion of his time also selecting, coaching and mentoring new financial representatives on how to jump-start their own careers.
Scott was born in raised in Fond du Lac, Wisconsin and graduated from the University of Wisconsin - Milwaukee in 1999 with a degree in Accounting. The first three years after graduation, Scott worked as an audit senior for PricewaterhouseCoopers. His clients included multiple banks, investment firms and insurance companies, including Northwestern Mutual. In 2002, Scott joined the Northwestern Mutual Home Office and worked in multiple roles within the agency department over the course of six years.
In October of 2007, Scott moved to Virginia and joined the Washington, D.C. office as in-house Managing Director for the McLean office. In early 2010, he moved to the Fairfax office where he remains focused on the growth of that organization and his own personal practice. He currently resides in Sterling, Virginia with his wife, Christy, and two wonderful daughters, Kylie and Cassidy.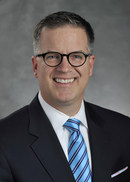 Managing Director
Office 301-217-6444
My Networks:
Scott Butler resides in West Friendship, Maryland, in Western Howard County. Scott graduated from the University of Delaware in 1989 with a Bachelor of Science in Economics. Scott currently serves as a Wealth Management Advisor and Managing Director, overseeing Northwestern Mutual territory in Southern Maryland.
As a Wealth Management Advisor, Scott specializes in wealth accumulation, personal financial planning, retirement distribution, and estate planning. When working with his clients, Scott is most passionate about helping them become crystal clear about their future dreams and then designing strategies and solutions in alignment with those needs. Scott recognizes that there is an abundance of information about financial planning available to his clients and consequently strives to be an expert resource for them.
In his years with Northwestern Mutual, Scott has achieved many key career milestones and accolades. He holds the CFP® certification and is a lifetime member of the Million Dollar Roundtable (2012-2013).  Additionally, he was President of the Managing Directors' Association of Northwestern Mutual in 2012 and was awarded the Northwestern Mutual Community Service Award in 2005. In 1983, Scott became an Eagle Scout in the Boy Scouts of America.
Scott is a devoted husband and father.  He is married to Rachel, and together they are proud parents of three daughters; Abigail, Hannah, and Phoebe.  He is an active Board member, for the Howard County General Hospital Foundation.  Scott's quote to live by is: "With average intensity life is a struggle, but with courage and commitment life is extraordinary".
Scott and his family are avid Baltimore Orioles and Baltimore Raven fans and in their spare time they enjoy relaxing with their two English bulldogs (Gus and Jelly Bean) and watching their daughters' many athletic events.  Scott also enjoys golfing at Turf Valley Country Club, traveling, and reading.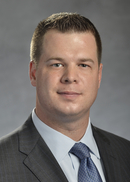 Managing Director
Office 571-346-1275
Nathaniel serves as Managing Director in our Resoton Office. He brings his clients more than 10 years advising on the design and administration of benefit programs, particularly focused on supplemental retirement and executive benefit plans. Nathaniel is a graduate of Central Michigan University where he studied corporate finance and played lacrosse. He and currently resides in Northern Virginia with his wife and two children.
Managing Director
Office 703-848-4876
My Networks:
A rural Virginia native, Aubrey Rosser started his financial planning practice at Northwestern Mutual in NYC after completing his graduate work at NYU in 2006. After 11 years in NYC, Aubrey now lives in McLean with his wife, Nicole and have two children, Noelle and Sam.    
As a 4 year letterman in basketball and baseball at Emory and Henry College, Aubrey was honored to be named the college's Athlete of the Year in 2003. Aubrey had the privilege to be coached by some of the most influential people in his life, for which instilled his love for helping others.
Aubrey Rosser is passionate about the different communities that have been such a significant part of his life and he enjoys giving back by serving on the Finance Committee at Graffiti Church in Manhattan, I-HEY Athletic Board at Emory and Henry College, and the Finance Committee at Congressional School in Northern Virginia. 
Aubrey's passion for financial planning started in elementary school when his grandmother encouraged him to start tracking and learning about stocks and mutual funds that were in his college savings accounts. That small exercise has now transpired into growing and developing relationships based around financial planning. 
Aubrey enjoys both domestic and international travel and the diversity of each region, country and culture.  He loves good coffee, great music across all genres, romantic comedies, and most any activity that involves friendly competition - basketball, softball, golf, darts, you name it!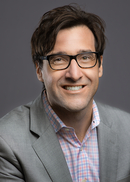 District Director
Office 202-403-2588
My Networks:
Kurt Rupprecht is a Wealth Management Advisor and District Director in Northwestern Mutual's Washington, D.C. office. In this role, Kurt is responsible for the development of new financial representatives in Washington, D.C.'s newest district office. Kurt joined Northwestern Mutual in 2004 and quickly rose through the ranks of leadership to Managing Director in 2008.
In his personal practice, Kurt focuses on working with a variety of individual professionals and business owners in the DC metro area, helping them efficiently structure their investment and insurance programs to compliment their near and long term objectives. Kurt's credentials include the CFP®, CLU®, ChFC® and CLTC certifications.
Born in San Jose, Costa Rica into a Foreign Service family, Kurt spent the majority of his life through adolescence residing in Central and South America. Upon completion of high school in Guatemala City, he attended the University of Virginia graduating with a major in Economics and a minor in Foreign Affairs. Kurt currently lives in Arlington, Virginia with his wife and three young children.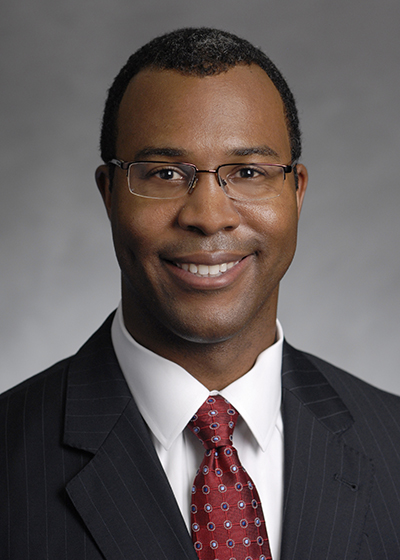 Kevin Chadwick
District Director
kevin.chadwick@nm.com
Office 202-836-9651
Fax 202-380-9558
My Networks:
Kevin Chadwick began his affiliation with Northwestern Mutual as an intern in 1999 before graduating from college the following year and embarking on his career.
In 2001, Kevin started dual roles as a financial representative and in leadership as a College Unit Director. In that role, Kevin helped to recruit, build, and develop the office's internship program. After doing that for two years, Kevin became a Unit Director where he helped to recruit and develop fulltime representatives to the Texas Financial Group-Dallas. In 2011, Kevin was chosen to be the Managing Director in Austin, TX. There, he led a team of financial professionals who were serving others and making an exponential impact & influence in the Austin area. In 2016, Kevin received the opportunity to make a bigger impact in the Washington D.C. area to be in the same role.
Kevin Chadwick now lives in Vienna, VA with his wife Courtney, son Kevin Jr., and daughter Laila.
Kevin enjoys spending time with family & friends, sports, coaching, and traveling. Courtney teaches Zumba a few days a week. Kevin Jr. is a sports and video game fanatic! Laila loves gymnastics, volleyball, basketball and anything pink or purple! The Chadwick's are an active family.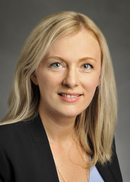 Chief Development Officer
Office 202-403-2582
My Networks:
Heather is the Chief Development Officer for the DC office of Northwestern Mutual.  In this role she is responsible for leading the horizontal growth of the enterprise. Heather creates the systems to enhance, track, and measure the results of recruiting and development of under 5-year financial representatives. Key responsibilities: Manage horizontal growth – recruiting and selection, leadership development, college marketing, and early productivity.
Heather began her career as an antitrust attorney with a prominent international law firm based in Washington, D.C.  Her practice focused on the defense of corporate clients in connection with domestic and international mergers and acquisitions.
Heather received her Juris Doctor from the University of North Carolina at Chapel Hill and her BA from High Point University.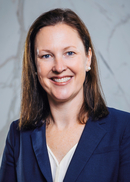 Elizabeth A Wolf, CLF®
Chief Marketing Officer
elizabeth.wolf@nm.com
Office 703-848-9300
Liz Wolf has worked with Northwestern Mutual since 2000. She started as an office manager as well as a Client Relations coordinator in The Hoopis Agency in Chicago. Liz joined Northwestern Mutual's Washington, D.C. office in 2004 and serves as Chief Marketing Officer. In this role, she develops network office strategy and implements local marketing efforts.
Liz earned her BA from Villanova University and her CLF designation from The American College.
Liz resides in Northern Virginia with her husband and two young children.
Mesa Rae Lewchalermwong, CLF®
Chief Operating Officer
mesa.lewch@nm.com
Office 202-403-2577
Mesa Lewchalermwong is the Chief Operating Officer for Northwestern Mutual's Washington, D.C. office.  She is responsible for developing and executing operational and human resource strategy in support of the overall business plan and strategic direction of the organization.  She was previously Director of Development where she coached and developed financial representatives under 2 years in the business.  Prior to joining NM-DC in 2009, she was the Associate Director of Client Relations for the Worrell Agency in Charlotte, NC.  She holds an active Life & Health License and is a registered investment representative with Northwestern Mutual Investment Services.
She is a graduate of Appalachian State University with a BSBA in Health Care Management.  Mesa lives in Washington, DC.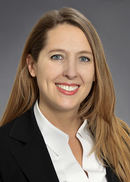 Lisa Michelle Menckhoff, JD
Director of Network Office Supervision
lisa.menckhoff@nm.com
Office 202-827-1630
Lisa Menckhoff joined Northwestern Mutual in January of 2004 as Director of Network Office Supervision.  In her role as DNOS, Lisa is responsible for developing and administering procedures and supervision to ensure that associated persons activities meet applicable insurance and securities laws and regulations.
Prior to her work with Northwestern Mutual - DC, Lisa was an Associate practicing corporate law in Chicago.  She received her Juris Doctor from Georgetown University Law Center, and her BS from the University of Oregon. She resides in Bethesda, MD.